A robot vacuum cleaner is merely a vacuum cleaner that operates independently. It is common knowledge that technology has taken a central role in today's world and is bound to hold that position, but there are some that say they won't take over the World.
As opposed to the non-robotic vacuum cleaners, the robotic models have not gained much footing in our homes. But with the ongoing technological advancements are they bound to take over our homes soon? Let us find out by weighing up the pros and cons.
Robotic vacuum cleaner benefits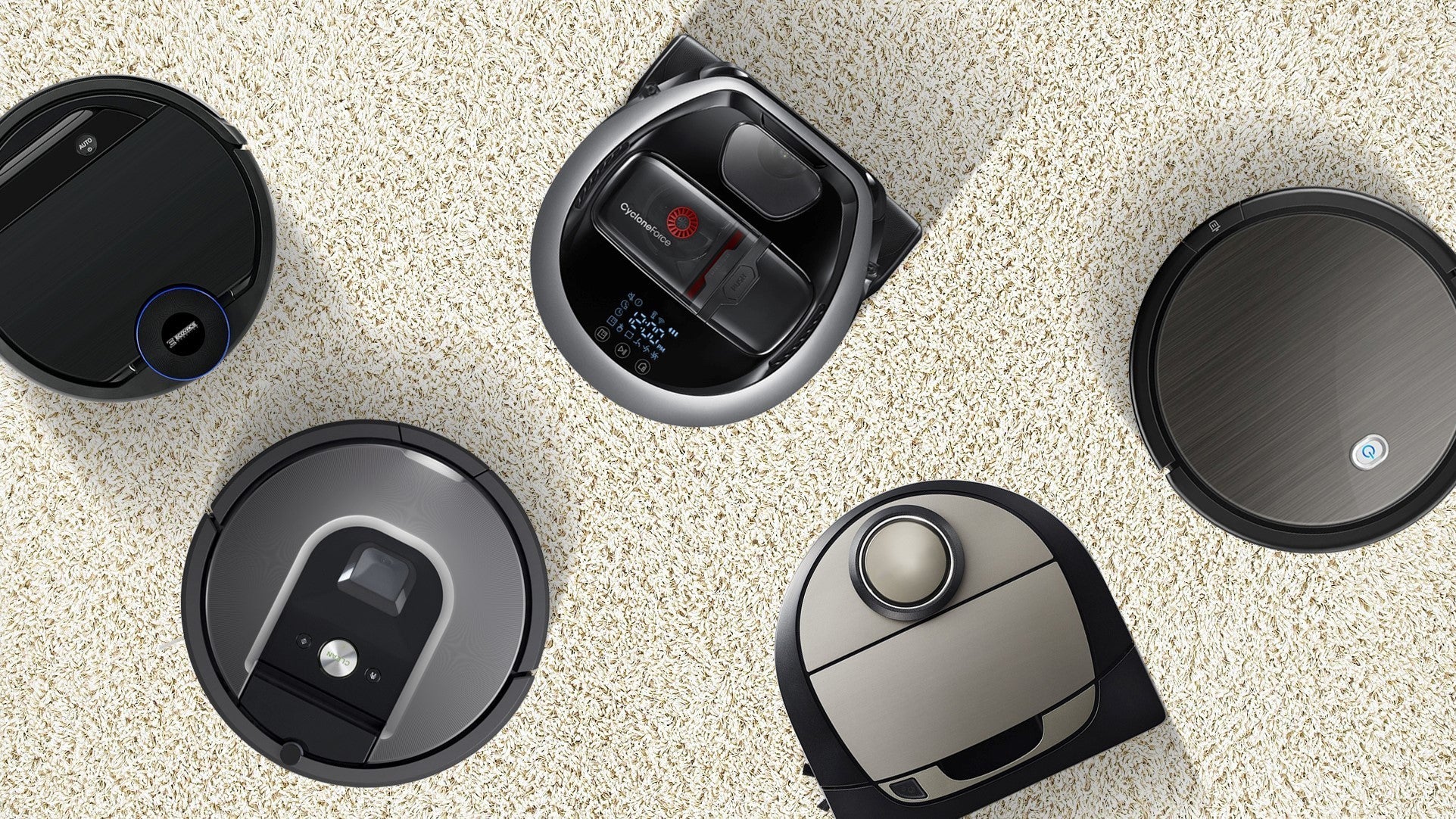 Optimum convenience
In the 21st century, both men and women have busy lives with hardly enough time to spend in their homes. And when they are at home, they are too tired to do the cleaning. This is where the robotic vacuum cleaner comes in handy.
They are ultimately designed to free you from spending your time and effort in cleaning your floors. The everyday, mundane tasks, therefore, become less of a problem. This creates time for you for some family time if you have one or rather engage in your hobbies, isn't that a good idea?
Also, most bots come with charging stations and can even charge themselves. All you need is to find a spot to place the charging station, and once the vacuum cleaner recognizes its power is running low, it will automatically visit the charging station.
Once it has fully recharged, it will auto-resume the cleaning process until the job is complete.
Highly effective
Due to their compact design, the bots can clean under furniture be it sofas, cabinets or beds.
That means you don't need to bother rearranging your house furniture for the cleaning work to commence. This type of vacuum cleaner also cleans thoroughly leaving no dust particles behind even under your furniture due to their excellent suction power.
Effectiveness is also attributed by its ability to scan a room and identify the most natural and effective way to clean; thus the job is done with a plan without any area being left out.
Although some people dispute the efficiency of their cleaning power.
Adjustable settings
Robot vacuum cleaners feature various cleaning modes and can be changed easily depending on the need. Maybe you want to focus on one specific area or want it to pass over the same area repeatedly for thorough cleaning; such modes are available for increased convenience.
Scheduled cleaning
Since they are robot machines, you don't have to be around to press the start cleaning button.
You can be away at work or even a business trip, and the robot will automatically commence the cleaning job as per the set instructions you had programmed it to complete.
After the schedule is done, it will return to its dock and you will find your house floor spotlessly clean.
Less noisy
Unlike the traditional vacuum cleaners that generate a lot of noise when in operation, the robotic models are whisper quiet. This promotes tranquility around the house, allowing one to focus on stuff that needs a serene environment.
Dual functionality
Some floors require mopping in addition to vacuuming. Well, you can find some robotic vacuum cleaners with this ability. They bring the best of both worlds in one machine.
Wonderful designs
Though this might not be the main reason for one to consider owning a robotic vacuum cleaner, it cannot be overlooked that these types of vacuum cleaner are very much appealing to the eye.
It is a device that you will be proud of displaying in your living room.
Pretty portable
Their compact nature makes it sizeable enough for one to carry around. This attribute also saves on space as the machine tucks away nicely in a corner.
High-quality construction
This type of machine does not compromise on quality as they are extremely handy in whatever they are set to do. Plus, they are made from established and well known electronic and tech companies.
Even with the low costing bots, you have little to worry about because they certainly have the basics right but may lack the bells and whistles found in premium models.
Some models can be controlled by Apps
It's easy to find robot vacuum cleaners that come with their apps and allowing you to wirelessly control them from the comfort of your couch. You can set a particular mode or input your schedule with no physical interaction between you and the bot.
Less maintenance
The automatic vacuum cleaner does not require frequent maintenance due to its compact design with very few mechanical components.
An advantage to the physically handicapped and elderly population
Robot vacuum cleaners are a god sent for people living with physical conditions that limit their mobility as well as the elderly. Even those that don't live with their families will find these machines extremely useful.
With the automation of vacuum cleaners, many benefits come with that, and we've discussed that exhaustively. But there is also a dark side too, which we reveal below:
Shortcomings
Objects such as socks, coins, and toys may get stuck in them, hence the need to ensure the floor is free from these objects before the robot begins to clean.
They may get stuck under very low furniture
This halts the cleaning process requiring one to come and remove it. This may not be good when the unit is on scheduled cleaning and the owner is away for some time.
Often have low capacity dust collection bags
You can't escape frequent emptying with a robot vacuum cleaner. Most people hate making trips to the bin every now and then, but the small dirt collection tank really limits what it can hold.
This comes about due to the range of technology that they use.  Robotic vacuum cleaners range from as low as £200 ($270) to over £1,000 ($1,300). In fact, the vast majority of robot vacuum cleaners are very pricey.
Limited to cleaning only level surfaces
They are unable to clean staircases and uneven floors. They cannot clean walls and ceilings either. This forces one to clean these surfaces physically, usually by hand or with a traditional vacuum cleaner.
Some models are unable to clean corners
This is quite a big challenge as our houses have corners that need to be cleaned, otherwise, crawling insects will find them suitable breeding grounds.
People Also Looking for : Nri Property Rental Services in India
Summing up
With the points we have listed above, it is quite evident that robotic vacuum cleaners have a promising future. With ongoing technological advancements, it is certain that the challenges associated with robotic vacuum cleaners will be tackled eventually.
Back to the question and the answer is indeed, robot vacuum cleaners are the next big thing that will revolutionize how we clean our homes.
One can find numerous reviews for cordless vacuum cleaners online, which use similar technology to robotic vacuum cleaners. Therefore, it is just a matter of time before this tech makes its way into the bots.